At Premium Screen it's all about the experience we provide for you… we are very much customer focused!
We happily spend the necessary time with you to listen and understand your needs and ideas.
You can view our collection of samples and take a size range with you for your organisation/team to try on.
We will determine the best method to achieve the results you are looking for at the most affordable price or give you a few options to choose from.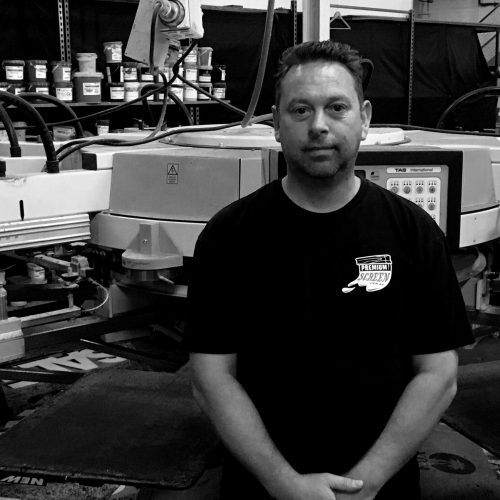 Damien has been in the clothing business for more than 30 years with a background in retail sales and management.
Premium Screen was created over 10 years ago and in that time he has mastered the art of screen printing and can offer you the highest quality results.
His experience in sales ensures you receive the highest level of customer service with a very friendly approach.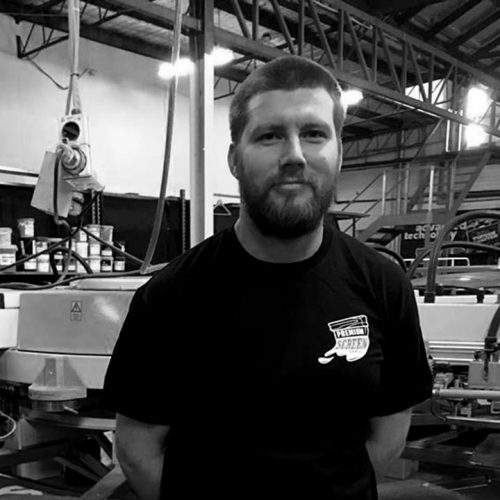 Andrew has an extensive knowledge in graphic design with an experience of over 10 years.
He has a Bachelor's Degree in Graphic Design and Multimedia and joined Premium Screen in 2011.
Having the skills to be able to create designs and manipulate artwork as well as screen print makes him much more than just a graphic designer.
Andrew will work closely with you to bring your ideas to life and create your logo or artwork, then we will move onto the printing stage.